YOU MAY ALSO LIKE: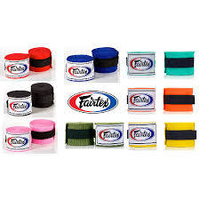 FAIRTEX - Elasticised Hand Wraps (HW2)
Not yet rated
From $22.00
FAIRTEX - Competition Shin Guards - YELLOW (SP5)
Not yet rated
From $114.00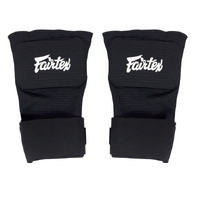 Not yet rated
From $49.00
FAIRTEX - Gold Falcon Limited Edition Boxing Gloves (BGV1)
Gold represents power, strength and perfection.
The ancients used gold to symbolize balance in all things, as in the "golden mean". For this reason, Fairtex chose gold as the color of the 13th release of our limited edition gloves, with the Fairtex logo distinctively separated across each one.
The gloves also prominently feature two special attributes of the ancient god 'Horus' : a pair of falcon's wings and the distinctive 'Eyes of Horus'. Horus was known as the god from the sky and was worshipped as the god of the sun, war and protection. Horus took the form of a falcon, with his left eye representing the moon and his right eye, the sun.
Special Limited Edition Design Gold Falcon Boxing Gloves Ergonomically engineered with a unique contoured and tight-fit hand compartment design to provide a secure and snug fit.
Constructed of premium quality leather with the Fairtex signature three-layered foam system for excellent hand and knuckle protection and shock dispersement. Velcro closure.
(FX-FALCON)
Be The First To Review This Product!
Help other Fairtex Australia users shop smarter by writing reviews for products you have purchased.
We Also Recommend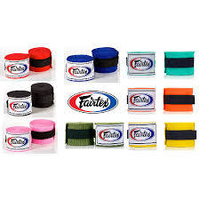 FAIRTEX - Elasticised Hand Wraps (HW2)
Not yet rated
From $22.00
FAIRTEX - Competition Shin Guards - YELLOW (SP5)
Not yet rated
From $114.00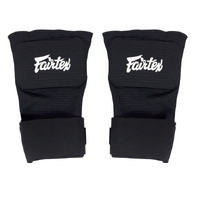 Not yet rated
From $49.00
Others Also Bought
More From This Category