YOU MAY ALSO LIKE: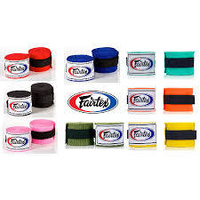 FAIRTEX - Elasticised Hand Wraps (HW2)
Not yet rated
From $22.00
FAIRTEX - Competition Shin Guards - BLACK (SP5)
Not yet rated
From $104.00
Not yet rated
From $34.00
Ergonomically engineered with a unique contoured and tight-fit hand compartment design to provide a secure and snug fit. Constructed of premium quality leather with the Fairtex signatured three-layered foam system for excellent hand and knuckle protection and shock dispersement. Velcro closure. Made in Thailand Are you buying Genuine Fairtex? Have you got a holographic sticker? Beware of fakes on the market!! We only sell genuine Fairtex products direct from the only Fairtex Factory in Thailand. All genuine Fairtex gloves will have a holographic sticker on a tag included inside. If you are buying gloves from another supplier, remember to check that you are getting genuine products as proven by the tag with the holographic sticker. Just because they say made in Thailand doesn't mean they come direct from the Fairtex factory!
(FX-BGV1)
Be The First To Review This Product!
Help other Fairtex Australia users shop smarter by writing reviews for products you have purchased.
We Also Recommend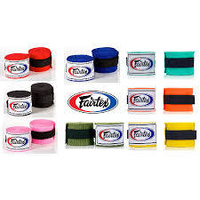 FAIRTEX - Elasticised Hand Wraps (HW2)
Not yet rated
From $22.00
FAIRTEX - Competition Shin Guards - BLACK (SP5)
Not yet rated
From $104.00
Not yet rated
From $34.00
Others Also Bought
More From This Category