YOU MAY ALSO LIKE:
FAIRTEX - Camo Backpack (Bag4)
Not yet rated
From $109.00
BAG2 FAIRTEX GYM BAG
This Fairtex Gym Bag is made from premium grade waterproof nylon and features an earplug exit, lockable zippers, mobile pouch, wet clothes, and gloves/ shoe compartments.
Available in Red/Camo and Purple/Camo
Heavy Duty.
Premium Grade Waterproof Nylon.
Two Mesh Storage Pockets.
Lockable Zips Throughout.
Wet Clothes Compartment.
Gloves / Shoe Compartment.
Cell Phone Pouch On The Side.
Ear Plug Exit.
Inner MP4 Player Compartment.
Super Durable Base (No Wheels).
Measurements:
Length: 75cm
Width: 32cm
Height: 35cm
Carry all your gym gear, gloves, shoes, and valuables with ease and in style with this genuine Fairtex Black gym bag.
Made from premium grade, waterproof nylon with all the practical features you need to keep your gear organised while looking great at the same time.
This gear bag has a large boxing gloves/shoe compartment at one end and two mesh pockets at the other end to house water bottles or other items, as well as a headphones exit and a secure concealed pocket on the inside, for your phone or media player
Available in Red/Camo and Purple/Camo!
(FX-BAG2)
Be The First To Review This Product!
Help other Fairtex Australia users shop smarter by writing reviews for products you have purchased.
We Also Recommend
FAIRTEX - Camo Backpack (Bag4)
Not yet rated
From $109.00
Others Also Bought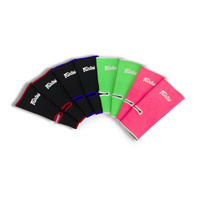 FAIRTEX - Ankle Support Guards (AS1)
Not yet rated
From $34.00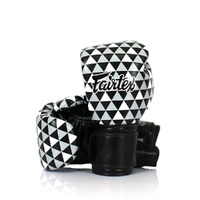 FAIRTEX - Optical Art-Prism 1964 Boxing Gloves (BGV14B)
Not yet rated
From $149.00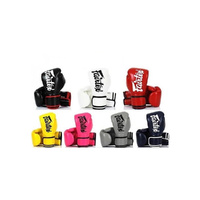 FAIRTEX - BGV14 Microfibre Boxing Gloves (BGV14)
Not yet rated
From $139.00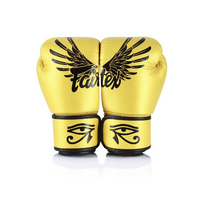 FAIRTEX - Gold Falcon Limited Edition Boxing Gloves (BGV1)
Not yet rated
From $149.00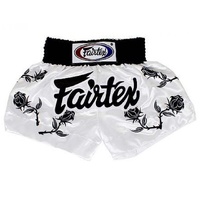 FAIRTEX - Black Roses Muay Thai Boxing Shorts (BS0659)
Not yet rated
From $59.00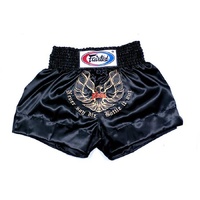 FAIRTEX - Black Phoenix Muay Thai Boxing Shorts (BS0642)
Not yet rated
From $59.00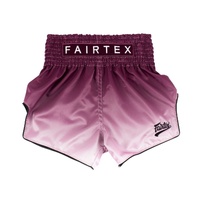 FAIRTEX - "Fade" Maroon Muay Thai Shorts (BS1904)
Not yet rated
From $59.00
More From This Category